THE
Retirement Equals Freedom
Join Our Totally Free and Totally Awesome Retirement Equals Freedom Podcast Email Club!
Each Friday you'll wake up to a shiny new email with episode details, quotable quotes, images, and other fun "stuff" that will get your day off to an amazing start. Never miss a new episode — Enter your name and email below to join!
"*" indicates required fields
Subscribe to our podcast using your favorite app!
Don't see your favorite app above? No problem! Open your favorite podcast app and search for Retirement = Freedom. We'll be there!
New to the world of podcasts?
We put together a short video walking you through how to easily find our podcast! Click the button below and the video will pop-up.
Dig in to episodes 11-17 individually!
For all other episodes, click here to scroll down to the embedded audio widget.
We're working hard to build individual pages for each episode. In the meantime enjoy the individual pages available for the following episodes: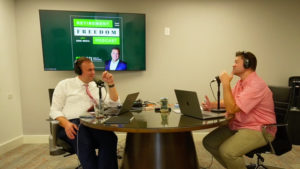 You are probably under dreaming when it comes to what you can afford to enjoy in your retirement. There are three tiers to Josh's hierarchy of financial thinking: Dreams, strategies, and tools. How do each of those contribute to your retirement? Which of those should you focus on? And which should you let an advisor help with?
Listen Now
Book a Complimentary Call with Josh Bretl