THE
Retirement Equals Freedom
Join Our Totally Free and Totally Awesome Retirement Equals Freedom Podcast Email Club!
Every other Thursday you'll receive a shiny new email with episode details, quotable quotes, images, and other fun "stuff" that will get your day off to an amazing start. Never miss a new episode — Enter your name and email below to join!
"*" indicates required fields
Subscribe to our podcast using your favorite app!
Don't see your favorite app above? No problem! Open your favorite podcast app and search for Retirement Equals Freedom. We'll be there!
New to the world of podcasts?
We put together a short video walking you through how to easily find our podcast! Click the button below and the video will pop-up.
Dig in to all episodes from 11 onwards individually!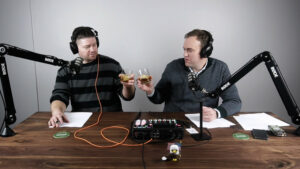 In this episode we get down to the nitty-gritty of tax strategy for retirement! You'll come away with a better understanding of the downsides of mutual funds and a new way of thinking about capital gains as something to manage – not dodge at your own expense.
Listen Now
Book a Complimentary Call with Josh Bretl