THE
Retirement Equals Freedom
Join Our Totally Free and Totally Awesome Retirement Equals Freedom Podcast Email Club!
Every other Thursday you'll receive a shiny new email with episode details, quotable quotes, images, and other fun "stuff" that will get your day off to an amazing start. Never miss a new episode — Enter your name and email below to join!
"*" indicates required fields
Subscribe to our podcast using your favorite app!
Don't see your favorite app above? No problem! Open your favorite podcast app and search for Retirement Equals Freedom. We'll be there!
New to the world of podcasts?
We put together a short video walking you through how to easily find our podcast! Click the button below and the video will pop-up.
Dig in to all episodes from 11 onwards individually!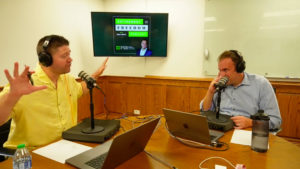 Choosing a financial advisor is serious business. Ideally you're entering into a reciprocal relationship based on, what? Well that's what we're finding out on this episode of the Retirement Equals Freedom podcast. Josh and Dave talk about the top nine things to consider in forming what is arguably one of the most important relationships in your life. Because finding the right advisor will not only determine the quality of life in your retirement, but they'll also give you the peace of mind during the good times and during the bad times.
Listen Now
Book a Complimentary Call with Josh Bretl