THE
Retirement Equals Freedom
Join Our Totally Free and Totally Awesome Retirement Equals Freedom Podcast Email Club!
Every other Thursday you'll receive a shiny new email with episode details, quotable quotes, images, and other fun "stuff" that will get your day off to an amazing start. Never miss a new episode — Enter your name and email below to join!
"*" indicates required fields
Subscribe to our podcast using your favorite app!
Don't see your favorite app above? No problem! Open your favorite podcast app and search for Retirement Equals Freedom. We'll be there!
New to the world of podcasts?
We put together a short video walking you through how to easily find our podcast! Click the button below and the video will pop-up.
Dig in to all episodes from 11 onwards individually!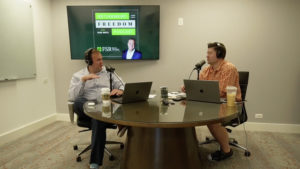 You've heard it before: Timing is everything. On this episode of The Retirement = Freedom Podcast we're learning about the ins and outs of the Roth IRA and why it's such a fantastic savings tool, so long as it's executed correctly. Host Josh Bretl gets into the finer points of tax-deferred versus tax-free distributions, what conditions must be met to make Roth contributions and the peace of mind that can come from leveraging the option. It's one of the few vehicles that we can count on to maximize savings while minimizing future tax burden.
Listen Now
Book a Complimentary Call with Josh Bretl