Episode 039:
Choosing the Right Retirement Financial Advisor:
A Checklist for Success
Listen to this episode using your favorite podcast app!
Don't see your favorite app above? No problem! Open your favorite podcast app and search for Retirement Equals Freedom. We'll be there!
New to the world of podcasts?
We put together a short video walking you through how to easily find our podcast! Click the button below and the video will pop-up.
What is Episode 039 All About?
Clarity. Simplicity. Certainty. When it comes to turning our finances over to an expert, these are the three guiding lights that Host Josh Bretl, founder of FSR Wealth Strategies, wants us to keep in mind.
Retirement planning represents a different phase of life and requires the right expertise, which is why this episode of Retirement Equals Freedom is focused on providing you an all-important checklist to consider before turning your valuable assets – and future well-being – over to a financial adviser.
What are their credentials? Do they have solid knowledge of how to draw down assets – including how to sequence withdrawals and downstream tax implications? How about their style of communication and the quality of their team?
These are just a few of the factors to consider before deciding to whom you want to entrust your hard-earned savings. If you've been planning all your life for a fabulous retirement, congratulations! But in order to get through the distribution phase of your journey, you're going to want to have the right adviser in place.
And after you listen to this episode, you'll know just what you're looking for as well as the right questions to ask. To put it another way (in the words of computer scientist Alan Kay): "The best way to predict the future is to create it." FSR Wealth is all about helping you find the tools to do exactly that!
Stay tuned for our next live episode of Java With Josh on Wednesday, June 21st. And in the meanwhile, check out this pod link resource for previous episodes of Retirement Equals Freedom and one-click access to your favorite platform for listening!
If you haven't already, please sign up for all the news you can use (+ lots of fun) below for the Retirement Equals Freedom podcast newsletter. You might also want to join the conversation at our private Facebook group, which you'll find here.
Click here to explore the services that FSR Wealth Strategies offers and schedule a discovery call with Josh. When it comes to living your best life, it's never too early to get started!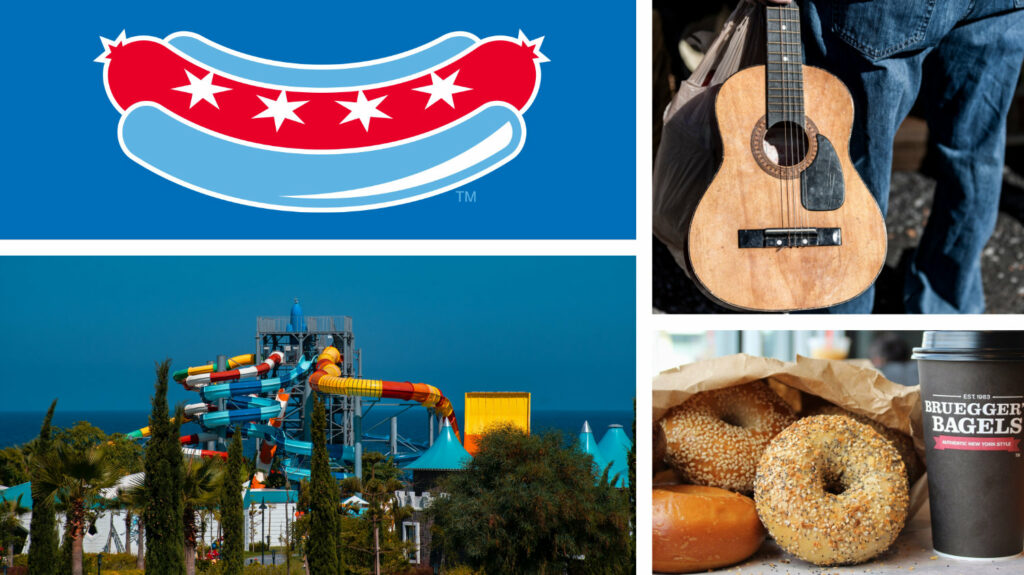 Chicago Dogs. Water parks. Guitar. Bruegger's.
Celebrating Summer!
In spite of Dave's disdain for heat, fun times and nostalgia for doing paperwork in the Bruegger's Bagels' walk-in fridge.
Stop! In the Name of Love! Diana Ross will never sound the same after you hear a snippet of Josh's son and his pals from School of Rock performing their rendition at an end-of-school-year recital!
It's going to be a heart-wrenching goodbye when Josh and his family take off for some quality family vacation time – without Dave.
Those Costco dried mangos? Worth mentioning again!
It's a Two-Way Street! How to make sure you're working with an adviser who is holding up their end of the bargain by providing the services you need, want and deserve!
Accumulation Versus Distribution: Understanding the difference between saving for retirement, a process of accumulation, and being ready to actually start spending.
Key Questions to Consider Before Hiring an Adviser:
Do they have experience with a range of distribution processes, including:

Social Security.
Pensions.
Medicare.
Related tax implications.
Investment strategies to limit volatility.

Do they have substantial education and credentials?
Are they a registered fiduciary legally bound to act solely in their clients' best interests? (The "suitability" standard is not enough!)
Have they provided a transparent up-front fee structure and thoroughly answered any questions?
Can you locate any recommendations and reviews (which as of this year advisers are legally allowed to provide prospective clients)?
Do they have a retirement-focused, distribution-related financial planning specialty (which is about much more than managing investments)?
How's the vibe? Are your personalities a good fit? Will you be able to communicate and collaborate effectively?
Are they pursuing continuing education and keeping up with the constant advances in technology, changes to tax code, etc.?
Will there be a trusted team available and easily accessible when questions come up?
The big one! (#TaxNerd!) Does the service include a thorough understanding of – and guidance related to – taxes? You want to make sure they offer:

A variety of withdrawal strategies.
A clear grasp of RMDs and how to manage them efficiently.
A roadmap for optimizing Social Security.
A savvy strategy for tax-efficient investing.
A depth of knowledge related to various kinds of tax-advantaged investment vehicles (IRAs, Roth IRAs, HSAs.)
A thorough grounding in estate and inheritance tax law (plus a team to provide related support).
Cock-a-doodle-doo! Get to Know Josh & Dave! What is one thing on your summer bucket list that you're especially looking forward to?
For Dave, a family trip to The Chicago Dogs (a minor league baseball team in Rosemont, IL) to celebrate his birthday (and enjoy concessions!).
For Josh, cramming in as many water parks (and water-focused vacation destinations) as possible with his kids, whose winter swim lessons have made them 100% ready for primetime!
DR2R: How an early trusted adviser – his mentor and inspiration at Bruegger's Bagels – gave Dave a new and valuable perspective on life. Josh draws a parallel to the wisdom and leadership out there for retirees – if they're dialed into the right resources!
Happy Summer! If you don't want to miss an episode, remember to sign up for our newsletter full of fun updates and news you can use (including info about our upcoming live episode of Java With Josh)!
"Watching my son go at it was a really 'Proud Dad' moment. He's so into this guitar!" ~Josh
"We talk a lot about what you as the client have to do, but we don't talk about what the adviser should be doing and what you should be looking for in an adviser." ~Josh
"All things being equal, people of a substantial girth use more soap … I've lived my life by that motto. I may have to write a new haiku about it." ~Dave
"There's a whole different thought process for distribution because at some point in time you're going to have to spend that pile of money. If your adviser isn't a specialist in that distribution phase, you could be missing something unknowingly." ~Josh
"You want to know what you're paying … If the fee isn't sitting there right on your statements and you don't know exactly what they're charging you, there's something wrong. They're hiding something from you." ~Josh
"There's a lot that goes into retirement planning … If (your adviser) is just focusing on your investments, this is not someone you're looking for in retirement." ~Josh
"You want to make sure that your adviser has extensive tax knowledge. It is the single greatest variable that will impact your retirement and most people won't even touch it with a 10-foot pole." ~Josh
"It may sound super-silly, but you all know me. I'm a simple guy! … For my birthday we're going to a Chicago Dogs game." ~Dave
"This was my guy, my adviser … He would make us all pause when there were no customers in (Bruegger's Bagels) and dance. He would turn the music up and dance. He was just the happiest dude and gave me new perspective." ~Dave
If you liked what you heard, you can find out about where to sign your kids up for School of Rock locally by visiting this website.
Check out the inaugural episode of Java with Josh at this link.
For a totally fun summer outing, try making a The Chicago Dogs game!
A certified public accountant, Josh Bretl has spent the past two decades growing FSR Wealth Strategies into a firm that specializes in tax-focused retirement planning. Because taxes have the single biggest impact on how much you can spend in retirement, Josh is dedicated to developing individualized financial plans that extend and grow his clients' retirement savings. Based in Elmhurst, Illinois, FSR Wealth strategically preserves and maximizes resources through tax-efficient strategies designed to fulfill retirement dreams.
Apart from producing and co-hosting The Retirement Equals Freedom Podcast, Josh's longtime friend Dave Schmidt is marketing director at FSR. He's also a content provider and marketing adviser to local businesses and nonprofits. He's also an advocate for t-shirts, all things 90s (especially the music), short walks and long naps.
Standard Disclaimer:
FSR Wealth Management is a registered investment advisor located in Elmhurst, Illinois. Information and opinions contained in this audio have been arrived at by FSR Wealth advisors. All information herein is for informational purposes and should not be construed as investment advice. It does not constitute an offer, a solicitation or recommendation to purchase any security. FSR is not providing legal, tax, accounting, or financial planning advice in this audio. These views are as of the date of this publication and are subject to change.
Be the First to Know About New Episodes!
We'll email you every Thursday afternoon with details on the new episode! We're also thinking of producing exclusive content just for our podcast email club. You definitely don't want to miss out!
"*" indicates required fields