Episode 034:
FSR's Mic Drop
Mission Statement 2.0
Listen to this episode using your favorite podcast app!
Don't see your favorite app above? No problem! Open your favorite podcast app and search for Retirement Equals Freedom. We'll be there!
New to the world of podcasts?
We put together a short video walking you through how to easily find our podcast! Click the button below and the video will pop-up.
What is Episode 034 All About?
From its inception, the Retirement Equals Freedom Podcast has been laser-focused on providing practical info to help folks prepare for their golden years.
But on this very special episode Host Josh Bretl, founder of FSR Wealth Strategies, is letting us in on a secret!
As he and Co-Host Dave Schmidt explain, their team's positive energy and client success are about more than the nuts and bolts of tax strategy, investments and savings.
What else is there?
Well, it's personal!
Far from a cookie-cutter formula, the collaborative FSR approach to financial planning is customized to each individual's story, and all kinds of dreams.
They care about where clients are stuck and, with their tools and expertise, know how to get past those stumbling blocks by reducing unnecessary anxiety, clarifying what's possible and building the plan to make that vision – your ideal retirement – a reality.
And sooner than later! It's all about making lives better and, says Josh, that "makes us feel really freakin' good."
You'll hear about the mindset shift that occurred when the whole FSR team got together recently to define and celebrate what it is that makes their approach so unique.
Join Josh and Dave as they reflect on their core values and why it's so important to fall in love with what you're "for" – professionally, personally and in planning the best part of your life!
If you haven't already, please sign up for all the news you can use (+ lots of fun) at the bottom of this page for the Retirement Equals Freedom podcast newsletter. You might also want to join the conversation at our private Facebook group, which you'll find here.
Click here to explore the services that FSR Wealth Strategies offers and schedule a discovery call with one of the team's CPAs. When it comes to living your best life, it's never too early to get started!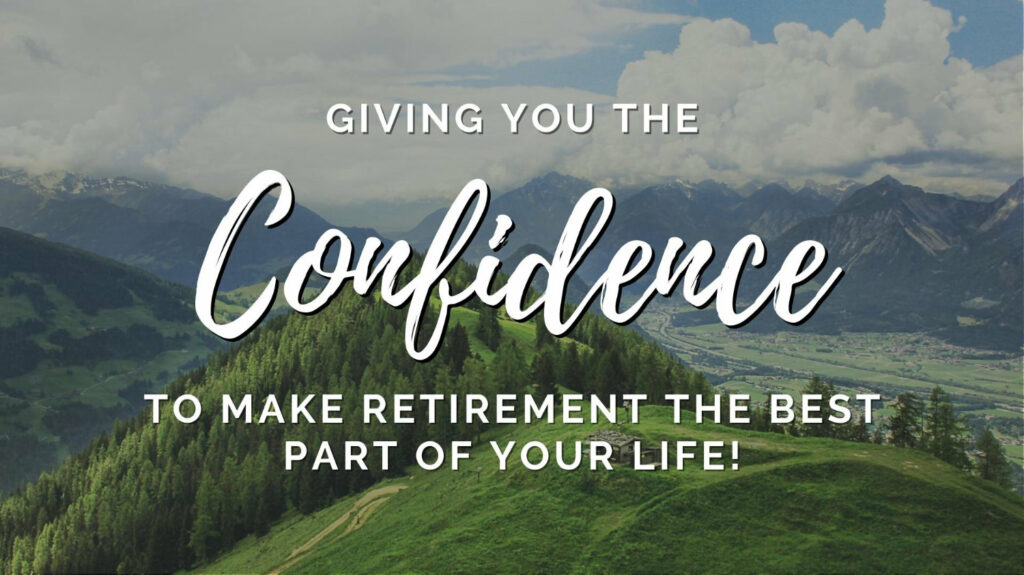 FSR's new mission statement
It's feels like Spring – and the conversation is blooming like wildflowers!
Fun Fact: Elmhurst – the home of FSR Wealth Strategies – is also home to the largest St. Patrick's Day parade in the state of Illinois (outside of Chicago). Not to miss: The world's largest kazoo orchestra and – against all odds – a full-on harmonica band!
Why Dave's Dad (Shout Out to "Big Mike") is aghast at Josh's lack of MST3K (Mystery Science Theater 3000) literacy.
A Shift in Thinking: Josh shares some of the extra-credit reading and pondering he's been doing about how to communicate FSR's value and purpose. Takeaway: People fall in love with what we are FOR in life!
Does FSR's Longtime Tagline (#TaxNerd) Convey the Core Mission? Capturing what truly drives Josh and his team, which is "the whole kit 'n kaboodle" of retirement.
Unveiling a Brand New Mission Statement: "Giving you the confidence to make retirement the best part of your life." In other words, Retirement = Freedom!
What Josh's Team Loves Best: Helping clients light up with both dreams and the action plan to make them reality!
What Stops People from Making Retirement the Best Part of Their Lives:
Underestimating or overestimating financial resources.
Mental and emotional insecurity about quitting work/forfeiting steady income.
Questioning/Redefining the "for" and purpose in life.
Dave underscores the unique approach the whole FSR team takes with clients, based on authenticity and an ethic of helping others. The feeling is priceless!
It's Not Just Fluff: Do good for as many people as possible and money will never be an issue! Just keep doing the right thing and the rest inevitably falls into place.
The Power of Authenticity: How a clear, integral vision that aligns with core values shows up in the whole FSR team's sense of purpose and passion about what they do.
Words Matter: It was important to personalize FSR's mission statement to reflect the very tailored, customized, human-centric approach the team takes with every client.
Get to Know Josh and Dave! Josh is up with a question this time around: "When you retire, where ideally would you like to be?"
For Dave the goal would be to afford multiple houses in multiple states! Among them: Possibly Colorado, Alaska and other spots around Illinois!
Josh and his wife Melissa love Chicago's energy and vibrancy, but the beauty of Northern California also beckons. "It's truly spectacular, but the finances are ridiculous out there!"
Joint Option: A house on Lake Michigan for Josh, Dave and their buddies!
DR2R Mic Drop: What? Dave's got nothing? He's speechless! Nothing to add. But fear not! There's still room for Josh to contribute a "Full House" summer travel tie-in!
There may have been a mindset shift and renewed clarity about the "for" at FSR Wealth Strategies, but thankfully the pod's classic sign-off remains the same: Byyeee!
"Spring! You can almost smell it and feel it … I love that feeling. It's like rebirth! New things are coming up and summer's almost here." ~Josh
"It's hard to describe what we do and put into words the value that we provide out there." ~Josh
"My wife is a little cynical of some of the things I do, as any good spouse will be" ~Josh
"It was the first time our team, our staff, felt our mission's (tagline) truly matched the effort and energy we put into it." ~Josh
"People put things off until retirement … Yes, it's freedom. In theory it should be the best part of your life, but there are a lot of things that mentally or financially stop people from getting there." ~Josh
"To me you don't just help clients. You help anyone who is willing to put themselves out there and talk to you and your team." ~Dave
"You know why we do what we do? It's selfish. It makes us feel really freakin' good helping somebody better their life." ~Josh
"I remember the first time I walked out of a room after a phone call and said, 'They'll never become a client, but I just changed their life and it feels really, really good." ~Josh.
"We're unique. We're different – and we think about things differently. The way we connect with our clients is special." ~Josh
"Having a mission statement that resonates with what we're all trying to do helps non-financial people like myself … connect to what we're trying to do." ~Dave
"When you're thinking about retirement, you do deserve to make this the best part of your life … This is important. It's not just for us. It's for everybody." ~Josh
A certified public accountant, Josh Bretl has spent the past two decades growing FSR Wealth Strategies into a firm that specializes in tax-focused retirement planning. Because taxes have the single biggest impact on how much you can spend in retirement, Josh is dedicated to developing individualized financial plans that extend and grow his clients' retirement savings. Based in Elmhurst, Illinois, FSR Wealth strategically preserves and maximizes resources through tax-efficient strategies designed to fulfill retirement dreams.
Apart from producing and co-hosting The Retirement = Freedom Podcast, Josh's longtime friend Dave Schmidt is a content production and marketing adviser to local businesses and nonprofits. He's also an advocate for t-shirts, all things 90s (especially the music), short walks and long naps. A serial "wallet forgetter," Dave nonetheless swears that he has picked up the check on at least one or two meals with Josh over the years. Evidence pending.
Standard Disclaimer:
FSR Wealth Management is a registered investment advisor located in Elmhurst, Illinois. Information and opinions contained in this audio have been arrived at by FSR Wealth advisors. All information herein is for informational purposes and should not be construed as investment advice. It does not constitute an offer, a solicitation or recommendation to purchase any security. FSR is not providing legal, tax, accounting, or financial planning advice in this audio. These views are as of the date of this publication and are subject to change.
Be the First to Know About New Episodes!
We'll email you every Thursday afternoon with details on the new episode! We're also thinking of producing exclusive content just for our podcast email club. You definitely don't want to miss out!
"*" indicates required fields