Episode 036:
De-Mystifying Medicare - Part 2
Listen to this episode using your favorite podcast app!
Don't see your favorite app above? No problem! Open your favorite podcast app and search for Retirement Equals Freedom. We'll be there!
New to the world of podcasts?
We put together a short video walking you through how to easily find our podcast! Click the button below and the video will pop-up.
What is Episode 036 All About?
Medicare. The beauty and the terror!
This episode of Retirement Equals Freedom features a first-ever guest, David Wylly of Medicare Solutions Network, who is here to liberate us from our fear of the unknown!
Host Josh Bretl, Founder of FSR Wealth Solutions, runs through a list of key questions covering everything we need to know about this federal health care program and how it can directly impact our quality of life. (If you missed Part I, you might want to get the basics by clicking here to hear Episode 35.)
You'll learn in Part II why it's important to be an educated consumer and where some potential red flags are hidden – especially as you approach age 65 and a blizzard of insurance pitches hits. Supplements.
Advantage programs. Options. Parts A, B, C and D. These Medicare components aren't as daunting as they might seem, especially once explained by Dave W., FSR Wealth's preferred expert on the topic.
When it comes to smart retirement planning, Josh and Dave W. (not to be confused with our regular co-host, Dave S.) have an unmistakable message to share: Staying engaged is huge.
The choices we make about health care have real consequences. It's definitely not something to set and forget. So don't run and don't hide. Instead, find out how you can take charge!
A great place to start is with Dave's Medicare Master Class he gave at FSR's quarterly client event in January 2023, which friends of FSR are invited to attend for free at this link. You can also reach out directly through to Medicare Solutions Network or by giving Dave a call at 630-809-9758.
And don't worry! Your co-hosts will be back next time with their signature segments, "Get to Know Josh and Dave" and "Dave Relates to Retirees." (Cue the DR2R jingle!)
Want to chat with others in the FSR community? Join the conversation at our private Facebook group, which you'll find here!
If you haven't yet subscribed, click here to have FSR news you can use – and lots more fun stuff – delivered straight to your inbox. You'll also find great resources about all things R=F at this pod link resource, including one-click access to your favorite platform for listening!
Whenever you're ready to schedule a free discovery with one of our team, please visit this page. We look forward to meeting you and exploring how FSR Wealth Strategies can help you create the retirement you have worked for and deserve!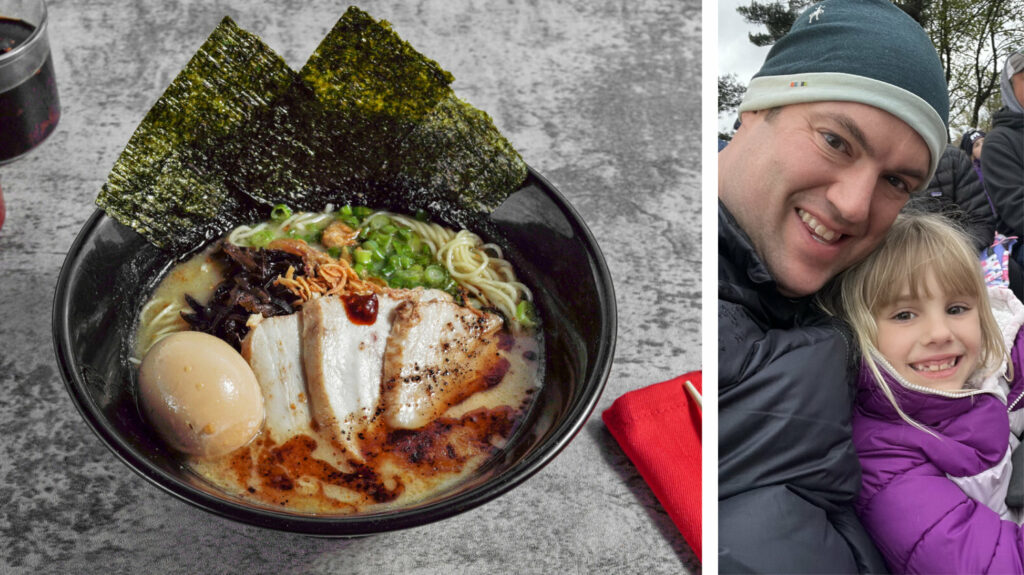 Take Two: Indian Princess Weekend is back, as sure as the arrival of spring! What Josh and Dave are currently up to and why they're hosting their first-EVER podcast guest!
Introducing Dave Wylly: Why his Medicare expertise and approach are unique – and uniquely well matched with the ethic at FSR Wealth Solutions.
Trusted Adviser: What distinguishes Dave W. and his Medicare Solutions Network approach to Medicare, including its many confusing parts and options.
Key Questions:
#1: What do we do when we reach 64 years old and a landslide of ads from insurance companies hits our phones, mailboxes and? There's plenty to recycle immediately, but that doesn't mean you shouldn't do your Medicare homework – or enlist the help of an expert to help you navigate all the marketing materials!
#2: Are we locked in forever to the initial Medicare choices we make at 65? It may feel terrifying or frustrating, but you'll want to revisit things like drug supplementals and policy changes on a regular basis.
#3: Why isn't Medicare something you can just set and forget? Because there are ongoing changes to costs and program options.
#4: What's it all about anyway? Can you break down the components of Medicare in a user-friendly way?

For starters, it's a total shift in thinking – away from individual or employer-sponsored insurance to a comprehensive federal program.
Part A is all about facilities – the buildings you need.
Part B covers services – care received inside the buildings you need.
Private insurance companies step in to fill any gaps left after you've accessed Parts A and B (especially prescription drug supplements).

Why all the talk about Advantage programs? Private insurers offer supplements with low premiums and the absolute highest commissions in the industry.
What are the two primary strategies from which consumers have to choose?
The Traditional Pathway: Original Medicare's Parts A and B.
The Advantage Pathway: A private health insurance alternative that is not Medicare. When you get off the traditional Medicare path you are opting into a full-time private platform governed by insurance companies.

How do we weigh the pros and cons between the two pathways?

Traditional Medicare's Parts A and B are a sunk cost but you are all in once you figure out a supplemental drug (Part D) program option.
Advantage plans offer zero premiums up-front, but out-of-pocket costs are significant and network prescriptions variable and potentially extremely costly.

What are the downsides of using an Advantage (Part C) plan? While there may be a zero monthly premium, your out-of-pocket exposure is dramatically higher and decision-making power transfers to private insurance companies.
Is there a circumstance when an Advantage program could make a good fit? It can make good financial sense as prescription supplemental costs on traditional Medicare spiral upward through the latter years.
Does Medicare differ state by state? There are 47 states that do it the same way and three that have their "wacky" variations (Wisconsin, Minnesota and Rhode Island). But for the most part it's a standard federal platform.
Why is it important to look at Part D – the prescription drug supplement – on an annual basis? The cost basis, industry and drugs you require are constantly changing!
If your appetite has been whetted, there's lots more where that came from! Get some popcorn and tune in for Dave W.'s Medicare Master Class he gave at FSR's quarterly client event in January 2023! R=F listeners can get free access by clicking here.
"Dave Wylly is as intelligent about Medicare and cares as much about the client as we (at FSR) do about all other aspects of financial planning." ~Josh
"The first thing you want to do is start to educate yourself. Waiting until the last minute is not the answer. Do not ignore (Medicare). It's not going to go away." ~Dave W.
"The more you learn about Medicare the more you'll appreciate what a great program it is. You just need to understand the intricacies involved." ~Dave W.
"Everyone's value equation is a little different … The problem is that most people come into Medicare making one decision and then throw it in a drawer and never want to visit it again because it was so damned confusing the first time." ~Dave W.
"Our whole planning process (is about) being in control and owning your situation. Burying your head in the sand about Medicare for your entire retirement is one of those things where you're just hurting yourself." ~Josh
"Advantage is a gold mine for the agent. It's a gold mine for the company marketing it. But it might not be your best option for coverage." ~Dave W.
"Yes, it's true with Advantage you get bells and whistles and shiny objects. But when the rubber hits the road and you really need health insurance, people are dismayed they traded free toothpaste for the Mayo Clinic." ~Dave W.
"The beauty of Medicare – which conversely can be the terror of Medicare – is that you get to make decisions. It's totally customizable to what you want it to be and it can be changed through the aging process, IF you stay engaged." ~Dave W.
President and Founder of Medicare Solutions Network, David enjoys helping his clients make sense of the world of Medicare and save money by finding the plans that best fit their needs, especially as needs change and evolve throughout the aging process. With over 16 years in the Medicare insurance industry, David has built his business on a foundation of customer service and doing what is right for the client. David is licensed in Arizona, Colorado, Florida, Illinois, Indiana, Iowa, Kentucky, Michigan, Nebraska, Nevada, North Carolina, South Carolina, Ohio, Oregon, Tennessee, Texas, Virginia and Wisconsin.
A certified public accountant, Josh Bretl has spent the past two decades growing FSR Wealth Strategies into a firm that specializes in tax-focused retirement planning. Because taxes have the single biggest impact on how much you can spend in retirement, Josh is dedicated to developing individualized financial plans that extend and grow his clients' retirement savings. Based in Elmhurst, Illinois, FSR Wealth strategically preserves and maximizes resources through tax-efficient strategies designed to fulfill retirement dreams.
Apart from producing and co-hosting The Retirement = Freedom Podcast, Josh's longtime friend Dave Schmidt is a content production and marketing adviser to local businesses and nonprofits. He's also an advocate for t-shirts, all things 90s (especially the music), short walks and long naps. A serial "wallet forgetter," Dave nonetheless swears that he has picked up the check on at least one or two meals with Josh over the years. Evidence pending.
Standard Disclaimer:
FSR Wealth Management is a registered investment advisor located in Elmhurst, Illinois. Information and opinions contained in this audio have been arrived at by FSR Wealth advisors. All information herein is for informational purposes and should not be construed as investment advice. It does not constitute an offer, a solicitation or recommendation to purchase any security. FSR is not providing legal, tax, accounting, or financial planning advice in this audio. These views are as of the date of this publication and are subject to change.
Be the First to Know About New Episodes!
We'll email you every Thursday afternoon with details on the new episode! We're also thinking of producing exclusive content just for our podcast email club. You definitely don't want to miss out!
"*" indicates required fields