The Retirement = Freedom Trailer!
Watch Josh introduce the podcast with a short message. Once he finishes talking the trailer that started it all will start playing!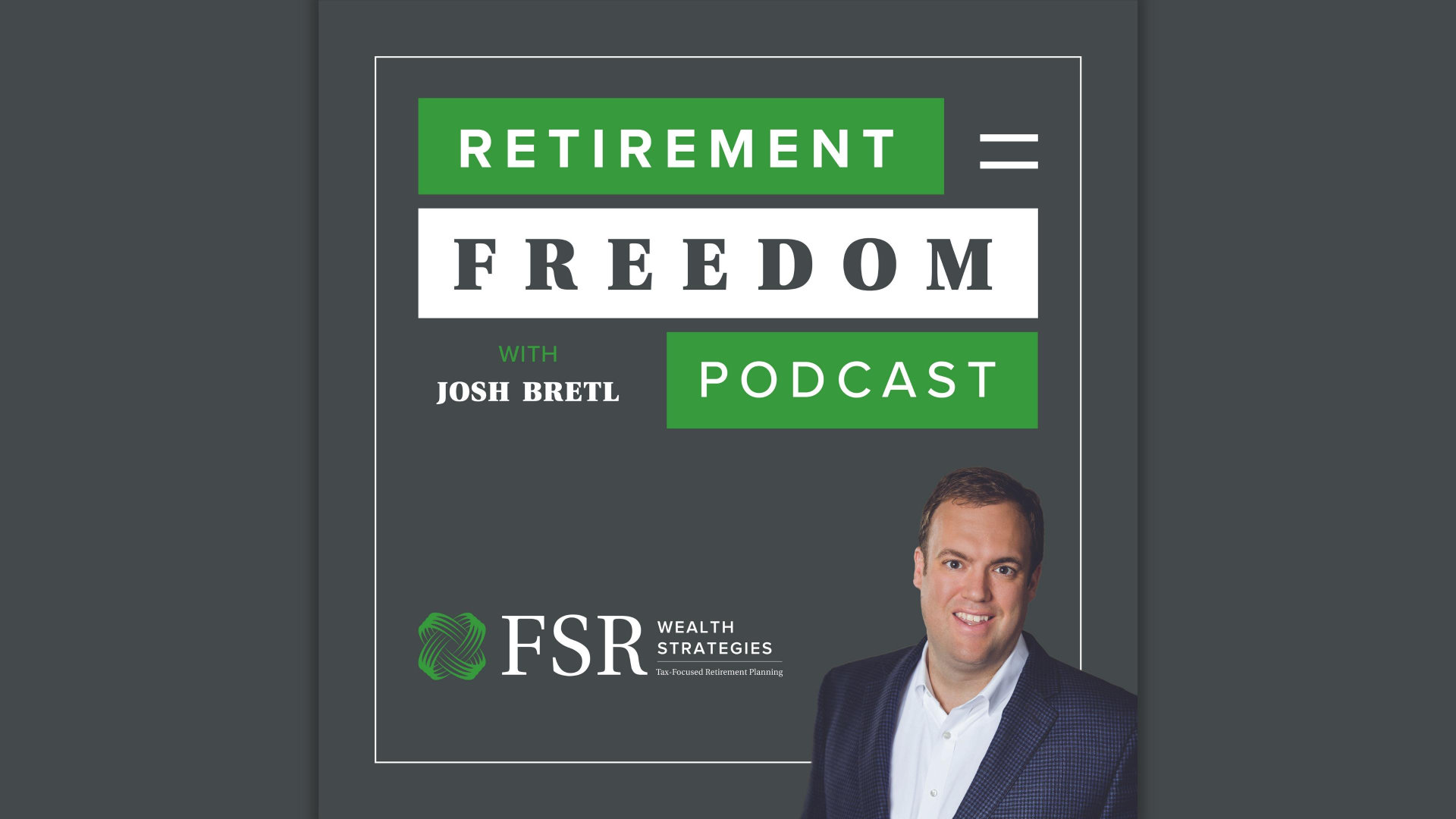 Subscribe to our podcast using your favorite app!
Don't see your favorite app above? No problem! Open your favorite podcast app and search for Retirement = Freedom. We'll be there!
New to the world of podcasts?
We put together a short video walking you through how to easily find our podcast! Click the button below and the video will pop-up.
A certified public accountant, Josh Bretl has spent the past two decades growing FSR Wealth Strategies into a firm that specializes in tax-focused retirement planning. Because taxes have the single biggest impact on how much you can spend in retirement, Josh is dedicated to developing individualized financial plans that extend and grow his clients' retirement savings. Based in Elmhurst, Illinois, FSR Wealth strategically preserves and maximizes resources through tax-efficient strategies designed to fulfill retirement dreams.
Apart from producing and co-hosting The Retirement = Freedom Podcast, Josh's longtime friend Dave Schmidt is a content production and marketing adviser to local businesses and nonprofits. He's also an advocate for t-shirts, all things 90s (especially the music), short walks and long naps. A serial "wallet forgetter," Dave nonetheless swears that he has picked up the check on at least one or two meals with Josh over the years. Evidence pending.
Standard Disclaimer:
FSR Wealth Management is a registered investment advisor located in Elmhurst, Illinois. Information and opinions contained in this audio have been arrived at by FSR Wealth advisors. All information herein is for informational purposes and should not be construed as investment advice. It does not constitute an offer, a solicitation or recommendation to purchase any security. FSR is not providing legal, tax, accounting, or financial planning advice in this audio. These views are as of the date of this publication and are subject to change.