Episode 028:
4 Things to Know Before Claiming Social Security (Part 3)
Listen to this episode using your favorite podcast app!
Don't see your favorite app above? No problem! Open your favorite podcast app and search for Retirement Equals Freedom. We'll be there!
New to the world of podcasts?
We put together a short video walking you through how to easily find our podcast! Click the button below and the video will pop-up.
You may be getting ready to tuck into your favorite holiday movie, but not quite yet! There's more to learn about Social Security, thanks to Retirement Equals Freedom's very special Part III episode all about the gift that keeps on giving!
Host Josh Bretl, founder of FSR Wealth Strategies, is closing out the year with a recap and deeper dive into some of the variables we all need to weigh when deciding when to tap federal benefits.
He's explaining the potholes that often trip up retirees and suggesting strategies to consider when making these all-important decisions, including a look at the financial legacies we want to leave and the amount of taxes we want to pay (or avoid paying) Uncle Sam.
You'll also enjoy some fun revelations about how Josh and Dave (that's co-host, high school bestie and all-around impresario Dave Schmidt) relax their minds (interesting revelations!) and why having a good coach is important when it comes to making tactical decisions (about both passing the ball and maximizing our assets in retirement).
Time to celebrate the season with more Retirement Equals Freedom wisdom – and a cup of good cheer! And we look forward to seeing you in the year ahead!
If you haven't tried it already, click here to get $25 off your first order of Cometeer Coffee. It's the greatest!
Click here to learn more about or listen to previous episodes of The Retirement Equals Freedom Podcast. Don't forget to sign up for the show's new weekly email at this link and definitely come join the conversation at our new private Facebook group, which you can find here.
Click here to explore the services that FSR Wealth Strategies offers and schedule a discovery call with one of the team's CPAs. When it comes to living your best life, it's never too early to get started!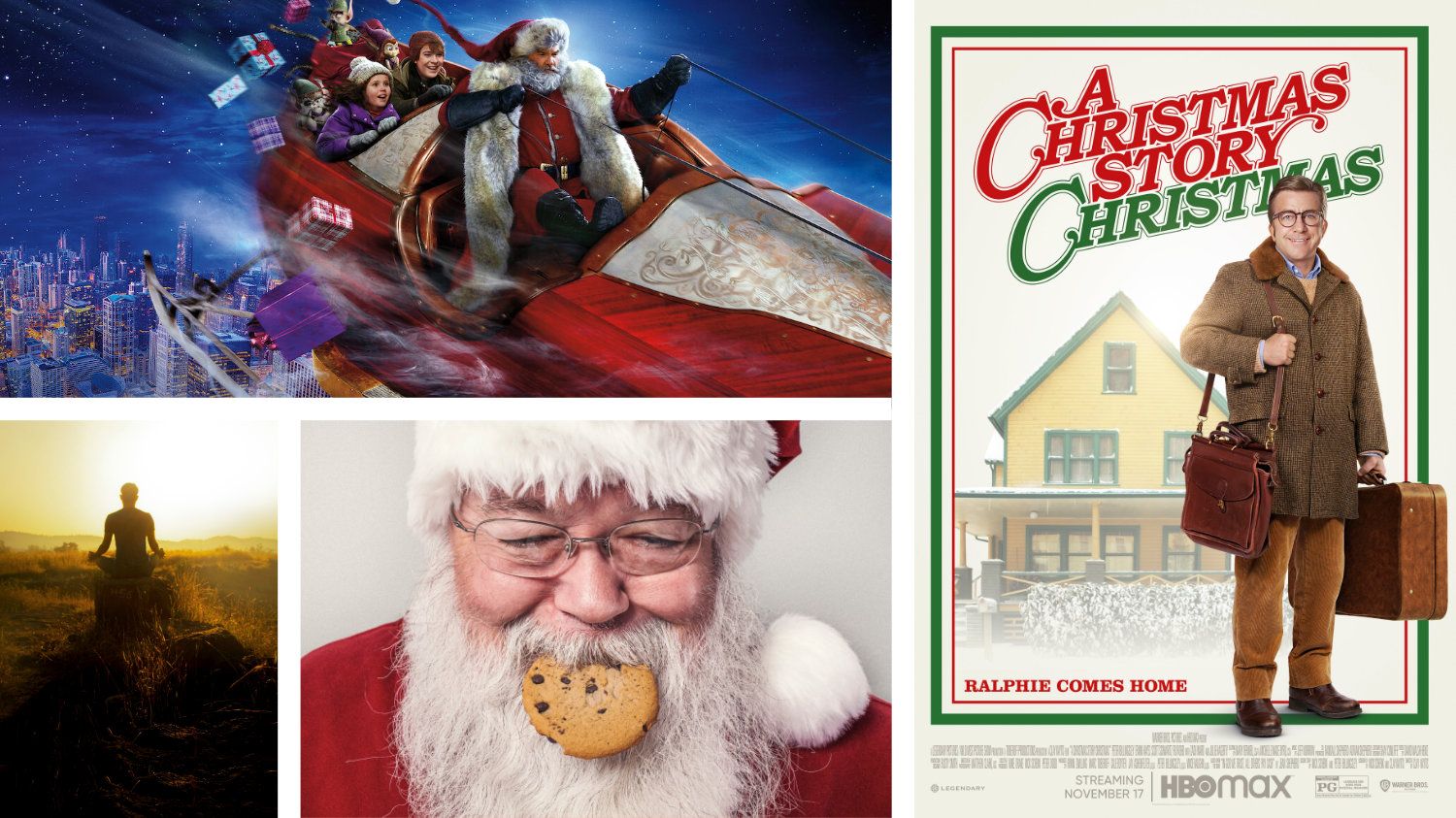 The Christmas Chronicles. Meditate. Santa. A Christmas Story Christmas.
Dave is Baaack (and fully on the rebound from Covid19).
The truth and nothin' but the truth: A special "friend of the podcast" corrects the record on Otto von Bismarck of Germany's connection (not) to the age of retirement ultimately set by the U.S. Social Security Administration.
Teaser: Josh and Dave on video? Stay tuned for big things in 2023!
An overview of topics covered in Social Security 101 – Parts I & II.
Variables to Keep on the Radar:
You just plain need the money. Do you draw down assets rather than start Social Security? Do you have an income plan?
Legacy Planning: Spending down your up-front retirement assets prior to taking Social Security puts a dent in what you can pass down to your heirs.
Market Fluctuations: If you're in a down-market cycle, drawing on Social Security may pencil out as more advantageous than selling undervalued assets.
#Tax Nerd: Even with Social Security, taxes are a consideration:

Strategic Tax Bracket Management: About the ramifications of hitting Required Minimum Distribution (RMD) age.
Taxation on Social Security: Up to 85% of your Social Security may be added to your income (and taxed) if you don't plan appropriately.

Your choice of which state in which to live (and its tax climate).
Social Security requires a holistic approach. Working with a financial professional who deals with the nuances day in and day out ensures optimal benefits, minimal liability.
Get to Know Josh & Dave: What do you do when you want to get out of your own head?
Dave shares his two default go-to's:

Meditation (Josh is surprised to learn this!): He has found several apps helpful (see further resources/links below).
Video Games: Enjoy, zone out, the world "just goes away."

Josh shares his two defaults go-to's:

He also likes to meditate, taking a walk and spending quiet time in a special place that provides "the most beautiful, wonderful start to the day."
Cooking up a storm, making a mess and enjoying his family kitchen!
Dave Relates to Retirees (cue the jingle!): We're going back to high school and the decision to pass a basketball to Josh because Dave! Retirees similarly have to make tough choices between going for fame and glory and … not. That's when it might be wise to call in a savvy coach!
In closing, what's up with Dave's necklace? He aspires to be Buddy the Elf, full of holly-jolly spirit. Happy Holidays! The only thing more festive might be #TaxDay?
Go-To Family Christmas entertainment:
Josh's: Mickey's Christmas and "The Christmas Chronicles."
Dave's: They love all of 'em, but the latest is "A Christmas Story Christmas."
"When you should take Social Security is equal parts science to art … It's backed by good logic and good numbers, but there are a lot of unknowns that you have to adjust for." ~Josh
"It's not how much money do you get from Uncle Sam, but how secure and comfortable you can make your retirement utilizing Social Security." ~Josh
"Tying Social Security into where your income comes from is probably the single most important thing you can do in retirement." ~Josh
"This is why I still use AOL as my search engine. They tell you this stuff!" ~Dave
"People just love to wear tax-related quotes on their shirts. Prove me wrong!" ~Dave
"What we preach a lot is strategic tax bracket management." ~Josh
"One of the benefits to delaying Social Security is it allows you to do larger Roth conversions if you're not collecting Social Security, because it does get added to your income." ~Josh
"How you coordinate taxes and Social Security and all that stuff … This is why we specialize in retirees – because these variables become so much harder to manage." ~Josh
"There was one point where I said, 'I could pass to Josh or I could take the shot myself and just pad my stats.' And you remember what I did? This one game I passed you the ball and you got the lay-up." ~Dave
"It's not all black-and-white, so I do hope that the retirees are as happy with their decisions as you were to pass to me, but – like us – on that team, we had a coach … If retirees need a coach, now is a great time to do it." ~Josh
"We just finished our third Social Security episode and I don't think I have a fourth in me. But I actually think this was our best episode!" ~Josh
A certified public accountant, Josh Bretl has spent the past two decades growing FSR Wealth Strategies into a firm that specializes in tax-focused retirement planning. Because taxes have the single biggest impact on how much you can spend in retirement, Josh is dedicated to developing individualized financial plans that extend and grow his clients' retirement savings. Based in Elmhurst, Illinois, FSR Wealth strategically preserves and maximizes resources through tax-efficient strategies designed to fulfill retirement dreams.
Apart from producing and co-hosting The Retirement = Freedom Podcast, Josh's longtime friend Dave Schmidt is a content production and marketing adviser to local businesses and nonprofits. He's also an advocate for t-shirts, all things 90s (especially the music), short walks and long naps. A serial "wallet forgetter," Dave nonetheless swears that he has picked up the check on at least one or two meals with Josh over the years. Evidence pending.
Standard Disclaimer:
FSR Wealth Management is a registered investment advisor located in Elmhurst, Illinois. Information and opinions contained in this audio have been arrived at by FSR Wealth advisors. All information herein is for informational purposes and should not be construed as investment advice. It does not constitute an offer, a solicitation or recommendation to purchase any security. FSR is not providing legal, tax, accounting, or financial planning advice in this audio. These views are as of the date of this publication and are subject to change.
Be the First to Know About New Episodes!
We'll email you every Thursday afternoon with details on the new episode! We're also thinking of producing exclusive content just for our podcast email club. You definitely don't want to miss out!
"*" indicates required fields