Episode 018:
What Happens to Your Money When You Die?
Subscribe to our podcast using your favorite app!
Don't see your favorite app above? No problem! Open your favorite podcast app and search for Retirement Equals Freedom. We'll be there!
New to the world of podcasts?
We put together a short video walking you through how to easily find our podcast! Click the button below and the video will pop-up.
What happens to your money after you die? This episode of The Retirement Equals Freedom Podcast goes right to the heart of this sensitive question – one that lots of us squeamishly avoid. Co-hosts Josh Bretl of FSR Wealth Strategies and Dave Schmidt (aka Vulcan Schmidt Todd Lopez) move us out of denial into a clearer understanding of what estate planning looks like and how assets are classified among partners and beneficiaries.
You'll also learn why trusts and wills are so important to ensuring the things we've worked hard for in our lifetimes will transfer smoothly (and as inexpensively as possible) to exactly those loved ones we wish to designate as heirs.
The topic doesn't have to be ghoulish or sad and the alternative (burying our heads in the sand) can mean family arguments or an unintended windfall for Uncle Sam – something no one wants!
This info-packed episode will put you on the path to peace of mind and not a moment too soon. "Because wherever you go (when you die)," says Josh, "Your money's not going with you!"
This episode was fueled by Cometeer Coffee, both iced and hot!
Don't forget to sign up for the show's new weekly email using the form at the bottom of this page, and definitely come join the conversation at our new private Facebook group, which you can find here.
Click here to explore the services that FSR Wealth Strategies offers and schedule a discovery call with one of the team's CPAs. When it comes to living your best life, it's never too early to get started!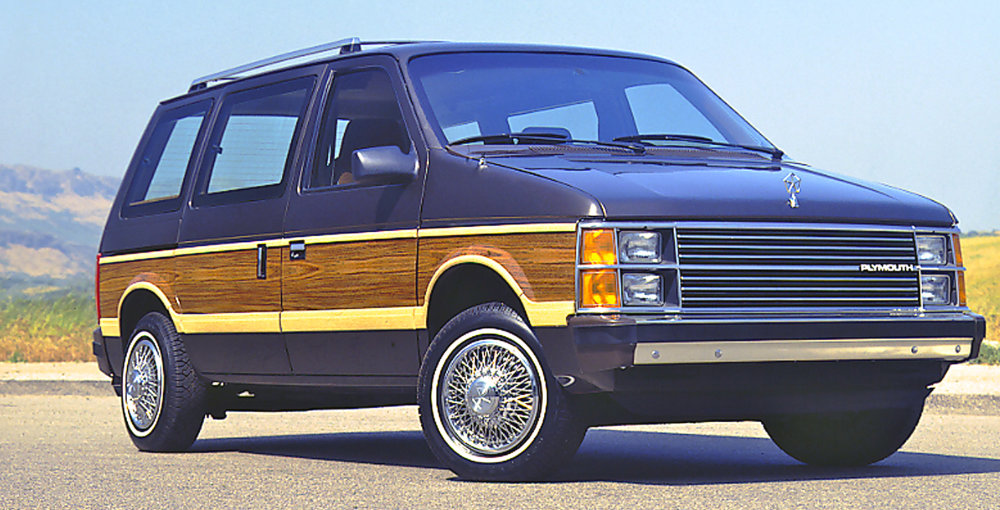 Listen to unlock the mystery of the illustrious minivan pictured above!
About Josh and family's happy place getaway in Michigan, including fun times for the kids at Granor Farm Camp.
Buckle up for a very special missing minivan anecdote from Dave's childhood, plus a not-so-funny story about the recent theft of his mom's car. (It was recovered, minus a carburetor, and she is fine).
Introducing today's topic, one that many people avoid: Estate planning 101.
Get to know Josh and Dave: If you had to pick a new name, what would it be?
Josh: Something royal or regal. Something traditional. Maybe Andrew?
Dave: Vulcan Schmidt Todd Lopez. A nod to vampires and emus everywhere.
A Good Problem to Have: Thanks to favorable market conditions, lots of people who never thought they'd have a legacy are now likely to leave money behind when they die.
Estate Planning is an important safeguard to smooth the transfer of funds to loved ones after we die. There are three types of assets to consider:
Ownership: Joint or shared assets that transfer automatically among partners after death and supersede all other financial relationships. This could include real estate, bank accounts, investments. Word of advice: Do not own things jointly with children, which creates liability issues should someone face legal issues. Power of Attorney or trusts for kids is the smarter way to go.
Beneficiary: Certain assets (life insurance, retirement accounts like 401ks and IRAs) designate the individual(s) who will receive the proceeds if/when you die.
Everything Else: Cars, jewelry, bank accounts – whatever isn't jointly owned and doesn't have a named beneficiary falls into this bucket. Wills govern these distributions.
Josh's Rec: It's well advised (and well worth the $$) to hire an attorney to create estate and trust documents.
Do you need a trust? It depends. If all your money is inside retirement accounts and you have a single child, you don't need anything complex. BUT there may be tax savings or insulation from policy changes that make documents worth considering.
By placing assets inside a trust they are no longer in the "everything else" bucket and instead confers ownership status.
If you haven't updated trust documents since the Secure Act 2019-2020 was passed, then Josh recommends reviewing them.
One of the reasons people avoid important estate planning decisions is fear. Who wants to think about death? But Josh urges everyone to make the investment in future peace of mind, however avoidant you feel.
Dave Relates to Retirees: He believes Dave's son Landon is slated to inherit the right to free meals from Bretl descendants in perpetuity – establishing a technical assets as a "right to receive" Josh can get behind! (Whether or not legally binding docs exist.)
Dave shares the name of his son's new teddy bear, with apologies to the good folks at Build a Bear.
A special request: Please sign up for the pod's new weekly email using the form below!
"So we're gonna talk a little about estate planning 101, and what happens to your money when you die. Because wherever you go, it's not going with you." ~Josh
"Ownership supersedes everything else that is out there." ~Josh
"Hiring an advisor, they're gonna help you during your lifetime. And if you don't like what they're doing, you can fire them. But hiring an attorney, if you don't like what they're doing, you're never gonna know 'cause you're dead! So you have to find someone who you trust." ~Josh
"Having (DIY estate documents) is better than nothing. Having nothing is bad. The amount of people listening who have nothing would probably shock you. I know people who have farms – a huge asset – who have no wills and trust in place. It's a big deal." ~Josh
"(Estate documents) are going to give you control from the grave … if you want the kids to inherit the money but don't want them to have access all at once or want them to use it for certain things or you want to protect it from liabilities." ~Josh
"A trust allows you to have those handcuffs from the grave, but I will tell you that the more handcuffs you implement, the more expensive it is to administer the trust." ~Josh
"The problem with (estate planning) is that you quite often don't get to see that benefit yourself. Quite often it's your heirs, your loved ones who are reaping the rewards. But if they don't, somebody will. And it will most likely be Uncle Sam or family members you don't like or care for." ~Josh
"The only way to make sure what you want to have happen is what actually happens is to take this planning proactively!" ~Josh
"Vulcan Schmidt Todd Lopez" ~Josh
A certified public accountant, Josh Bretl has spent the past two decades growing FSR Wealth Strategies into a firm that specializes in tax-focused retirement planning. Because taxes have the single biggest impact on how much you can spend in retirement, Josh is dedicated to developing individualized financial plans that extend and grow his clients' retirement savings. Based in Elmhurst, Illinois, FSR Wealth strategically preserves and maximizes resources through tax-efficient strategies designed to fulfill retirement dreams.
Apart from producing and co-hosting The Retirement = Freedom Podcast, Josh's longtime friend Dave Schmidt is a content production and marketing adviser to local businesses and nonprofits. He's also an advocate for t-shirts, all things 90s (especially the music), short walks and long naps. A serial "wallet forgetter," Dave nonetheless swears that he has picked up the check on at least one or two meals with Josh over the years. Evidence pending.
Standard Disclaimer:
FSR Wealth Management is a registered investment advisor located in Elmhurst, Illinois. Information and opinions contained in this audio have been arrived at by FSR Wealth advisors. All information herein is for informational purposes and should not be construed as investment advice. It does not constitute an offer, a solicitation or recommendation to purchase any security. FSR is not providing legal, tax, accounting, or financial planning advice in this audio. These views are as of the date of this publication and are subject to change.
Be the First to Know About New Episodes!
We'll email you every Thursday afternoon with details on the new episode! We're also thinking of producing exclusive content just for our podcast email club. You definitely don't want to miss out!
"*" indicates required fields