Episode 016:
Is Paying Advisor Fees Worth it?
Subscribe to our podcast using your favorite app!
Don't see your favorite app above? No problem! Open your favorite podcast app and search for Retirement = Freedom. We'll be there!
New to the world of podcasts?
We put together a short video walking you through how to easily find our podcast! Click the button below and the video will pop-up.
Show me the money! On this episode of The Retirement Equals Freedom Podcast we're finding out about the world of financial planning fees. What's totally worth it, what's so-so and when can you save $$ by managing on your own?
Host Josh Bretl, founder of FSR Wealth Strategies, breaks down the different types of fees and shares advice he gives folks who are just starting out (when the stakes are lower) as well as heading into retirement (when professional advisory services can pay off in a big way).
First, though, he and Co-Host Dave Schmidt have a lot of terrain to cover in their opening chat, which ranges from the unexpected delights of iced Cometeer Coffee to unbelievable (probably true) stories about the hosts' noble ancestral heritage. You'll come away not only with a smile, but also a new jingle that may (full disclaimer) haunt your dreams!
And, finally, if at the end of the pod you are scratching your head and asking: Who (or what) is an ALF (?), here's the backstory.
This episode was fueled by Cometeer Coffee, both iced and hot!
Click here to learn more about or listen to previous episodes of The Retirement Equals Freedom Podcast. Don't forget to sign up for the show's new weekly email and definitely come join the conversation at our new private Facebook group, which you can find here.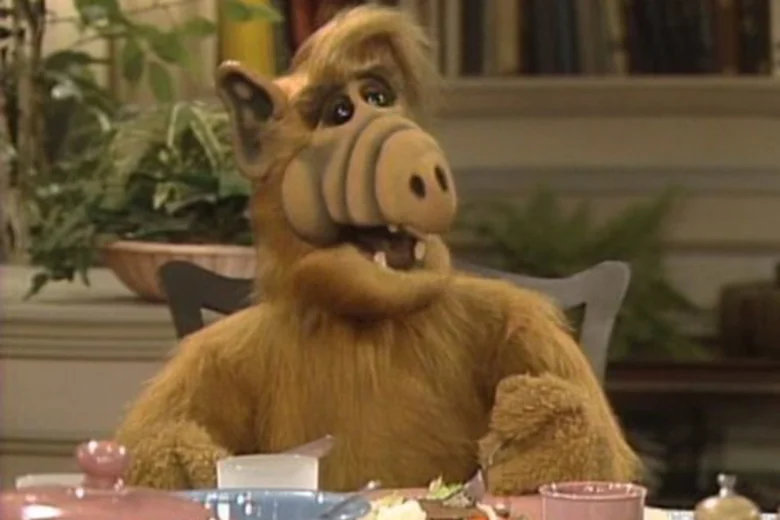 Ready for Primetime? Dave is prepping his warmup act for one of Josh's financial planning workshops, which could use a little of that family feel. Will he deliver?
Josh's son Alex has come up with a potentially very catchy new theme song. Stay tuned!
More Entertainment News: Dave debuts a jingle for the new "Get to Know Josh and Dave" segment. You won't be able to get it out of your head! (Sorry about that …)
Dave's Question of the Day: What is an interesting fact about your ancestors?

Josh: Lore has it that his pioneering European forbearers used to own a huge chunk of Door County, WI, which they somehow lost in a poker game.
Dave: His paternal great-grandfather worked for Al Capone on Lake Michigan.

Josh's Question of the Day: Would you stop talking to all your friends for $1 million?

Dave: No hesitation, yes! (Don't worry. He'd eventually try to buy them back.)
Josh: Not a chance!

On to the show: You get what you pay for! All about fees.
Early on Josh advises people just to save and invest as much and as cheaply as possible. But as we approach retirement, the stakes can be higher and the benefits well-informed advisors confer can be substantial. It's all relative!
Types of fees include:

Traditional planning based on personal assessments.
Allocations: Running investments and building portfolios.
Investment Expenses: Costs associated with making investments.

The magic happens in the actual planning, especially when entering retirement and looking at factors like Social Security, IRA/401K distributions and tax strategies.
Fees are generally structured in one of these ways:

Hourly or project-based (a broad range can apply).
Flat fees on an annual basis.
The most common: Through an Assets Under Management (AUL) fee (a percentage of annual portfolio under management).

Dave Relates to Retirees: There is serious money (aka financial liability) to be saved by simply eliminating Dave as a friend. Josh wouldn't have to buy him Puddin' Cakes or take him to play laser tag, among innumerable other things. BUT that would be to underestimate all that Dave brings to the equation and what he contributes in his own "Dave way." It's all in the long-term calculus!
In wrapping up: Just a reminder that joining our podcast email club is an easy way to show your support! Plus, you can also sign up for entertaining weekly emails about all things Retirement Equals Freedom!
"Could this be our first true crime podcast about how the Bretls lost Door County?" ~Dave
"If you truly are worrying about fees all the time, you could be holding yourself back." ~Josh
"A fine is something you pay for being penalized. A fee is getting you something. You should be getting some sort of value." ~Josh
"If you're going to pay the fee … you might as well get the best advice from an advisor that you possibly can." ~Josh
"People don't like to pay fees but when you truly see the value you get out of them, hopefully you think it's worth it and our advisory world can earn what it's worth." ~Josh
"If your advisor won't disclose fees to you...That's a huge red flag!" ~Josh
"There are certain times when it's important to spend some money and certain times that you should save the money." ~Josh
"Fees, Man! But it's worth it if you do have cash to pay a great advisor like Josh for your retirement help!" ~Dave
A certified public accountant, Josh Bretl has spent the past two decades growing FSR Wealth Strategies into a firm that specializes in tax-focused retirement planning. Because taxes have the single biggest impact on how much you can spend in retirement, Josh is dedicated to developing individualized financial plans that extend and grow his clients' retirement savings. Based in Elmhurst, Illinois, FSR Wealth strategically preserves and maximizes resources through tax-efficient strategies designed to fulfill retirement dreams.
Apart from producing and co-hosting The Retirement = Freedom Podcast, Josh's longtime friend Dave Schmidt is a content production and marketing adviser to local businesses and nonprofits. He's also an advocate for t-shirts, all things 90s (especially the music), short walks and long naps. A serial "wallet forgetter," Dave nonetheless swears that he has picked up the check on at least one or two meals with Josh over the years. Evidence pending.
Standard Disclaimer:
FSR Wealth Management is a registered investment advisor located in Elmhurst, Illinois. Information and opinions contained in this audio have been arrived at by FSR Wealth advisors. All information herein is for informational purposes and should not be construed as investment advice. It does not constitute an offer, a solicitation or recommendation to purchase any security. FSR is not providing legal, tax, accounting, or financial planning advice in this audio. These views are as of the date of this publication and are subject to change.
Be the First to Know About New Episodes!
We'll email you every Thursday afternoon with details on the new episode! We're also thinking of producing exclusive content just for our podcast email club. You definitely don't want to miss out!
"*" indicates required fields