Episode 022:
All About Inflation Fighting I Bonds
Listen to this episode using your favorite podcast app!
Don't see your favorite app above? No problem! Open your favorite podcast app and search for Retirement Equals Freedom. We'll be there!
New to the world of podcasts?
We put together a short video walking you through how to easily find our podcast! Click the button below and the video will pop-up.
Guess what? I Bonds are no longer the bell bottoms of financial investments! In fact, they are right on point in these inflationary times! Host Josh Bretl, CPA and founder of FSR Wealth Strategies, explains exactly why Co-Host Dave Schmidt – and anyone else with some spare cash being eroded by inflation – might want to consider this low-risk government-backed vehicle.
On this episode of Retirement Equals Freedom, we are learning how I Bonds work and who is best suited to buy them (most anyone with cash on hand that they won't need to tap for at least 12 months and ideally longer). The reason these U.S. Treasury bonds have come into vogue? They're pegged to inflation and as inflation has soared, so have their rates of return. Learn about who is qualified to purchase, how much can be invested annually, the tax implications upon withdrawal of funds and whether this is an investment that's right for you!
We wrap the show with the popular segments: Get to Know Josh & Dave and Dave Relates to Retirees.
This episode was full of twists and turns, fueled by Cometeer Coffee's "Chiapas!" blend. Click here if you'd like to try this fantastic blend – and receive $25 off your first order!
Have you joined the REF email club yet? You can get in the loop by signing up here, and then come on over and join the conversation at our new private Facebook group, which you can find here.
Click here to explore the services that FSR Wealth Strategies offers and schedule a discovery call with one of the team's CPAs. When it comes to living your best life, it's never too early to get started!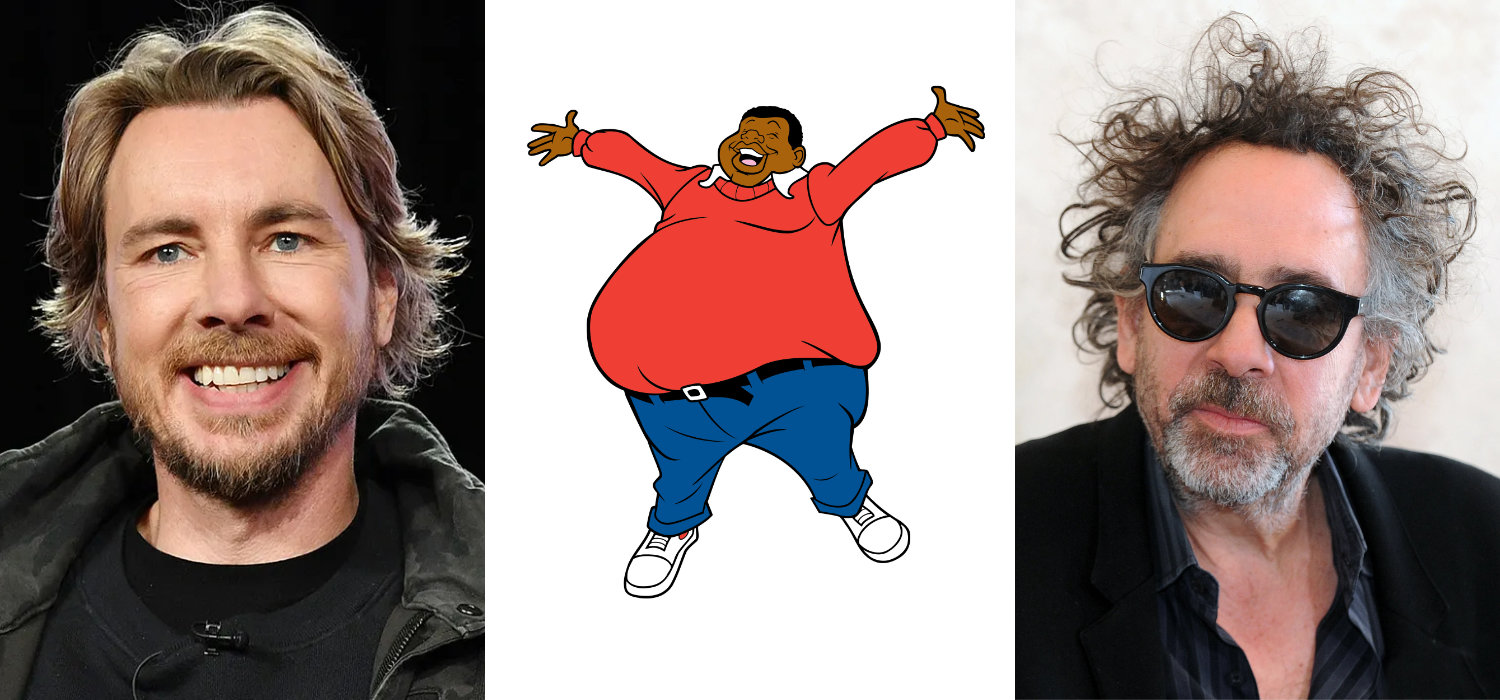 Dax Shepard, Fat Albert, and Tim Burton montage
All things Audiovisual: About the nifty beat box app Josh's son has been using and Dave sister's Grammy (yes, she's way more talented that he is … at least musically!).
About a recent FSR Wealth event focused on estate planning, featuring Dave's crowd-pleasing podcast excerpt.
Defining I Bonds: Government-issued bonds similar to savings bonds that are specifically linked to – and meant to be a hedge against – inflation.
I Bond Differentiator: Unlike traditional bonds with fixed rates, I Bond rates change every six months, based on inflation. Right now the rate set in June is 9.62% annually – a great yield fully backed by the U.S. government, so very low-risk.
Rates on I Bonds change every six months, but are guaranteed in the meantime.
What variables impact I Bond rates? They are all pegged to inflationary factors measured through the consumer price index (based on changes in cost of goods).
Conventional bank interest rates and movements by the Fed have no impact on I Bonds.
I Bond Basics:
Investment is capped at $10,000 per person, per year.
Is there a minimum age? Anyone of any age can invest. (So get that lemonade stand up and running)
Individuals are eligible to invest an additional $5,000 annually – IF the funds are diverted directly out of a tax refund.
Certain trusts are eligible to purchase more I Bonds. (Consult an expert!)
There is only one way to acquire an I Bond: Directly from the U.S. Treasury, which can be done through creating an account for yourself (or for a minor) online at www.treasurydirect.gov.
Who should buy an I Bond? In general:
People sitting on extra cash.
People who definitely don't need the cash for at least 12 months.
To Be Aware:
I Bonds are not liquid and cannot be tapped at will.
I Bonds can be cashed out after one year, but if it's prior to five years then you forfeit the last three months of interest – just a couple of percentage points.
Santa knows when dads invade their kids' piggybanks. (Eyes on you, Dave!)
A Brief, Unprogrammed Station Break: The hosts hit pause so that Erin, their trusted Advisor on the pod, can course-correct Josh. Interest rates set in May and November! NOT June and November!
#TaxNerd: The government will ultimately tax interest accrued on I Bonds – but not as long as they remain invested, which means in the meantime your interest grows and accumulates.
Tax Tip: Funds withdrawn specifically earmarked for education will not be taxable! (FYI: To be clear, sushi is not a tax-exempt educational expenditure!)
Get to Know Josh & Dave: If you were a bartender, which famous person would you like to serve?
Josh would mix up a strong mocktail for fellow podcaster Dax Shepard, host of the Armchair Expert. He's a great conversationalist with a broad knowledge base and great sense of humor.
Filmmaker Tim Burton and his artistry have long inspired Dave, who would love to serve up a cocktail and chat about all things creative.
Queue the Jingle: Dave Relates to Retirees! Revisiting Snap 4 – a winning high school basketball play from our co-hosts' glory days, including the dramatic shot that got Dave named Chicago Tribune Player of the Week! Josh makes the connection: Like a reliably winning play, an I Bond offers a failsafe strategy. But it has to be part of a well-coordinated overall financial plan, based on conditions on the court, and in concert with the coach's big-picture plan for the team. (Phew. That was a reach!)
"The whole purpose of the I Bond is to have a tool for U.S. consumers – or really anybody – to combat inflation." ~Josh
"Could (the I Bond rate go back down)? Yeah. It could drop drastically. But if we think inflation is going to be high for a little while, it's not a bad spot to stick some money." ~Josh
"This is not a bank account that you can put money into and take money out of, because (I Bonds) have some liquidity issues. In the first 12 months you cannot take it out." ~Josh
"If you ever have to steal money from your kid, and later on they discover it's gone, I think a good thing to do is to blame it on Santa Claus." ~Dave
"Okay well, I'll call uncle Sam and we'll see about that." ~Dave
"If you've got some extra money sitting around, you're tired of inflation beating the snot out of you and you want to combat it a little bit with a government-guaranteed earnings rate, (I Bonds) are going to be a great spot for you." ~Josh
A certified public accountant, Josh Bretl has spent the past two decades growing FSR Wealth Strategies into a firm that specializes in tax-focused retirement planning. Because taxes have the single biggest impact on how much you can spend in retirement, Josh is dedicated to developing individualized financial plans that extend and grow his clients' retirement savings. Based in Elmhurst, Illinois, FSR Wealth strategically preserves and maximizes resources through tax-efficient strategies designed to fulfill retirement dreams.
Apart from producing and co-hosting The Retirement = Freedom Podcast, Josh's longtime friend Dave Schmidt is a content production and marketing adviser to local businesses and nonprofits. He's also an advocate for t-shirts, all things 90s (especially the music), short walks and long naps. A serial "wallet forgetter," Dave nonetheless swears that he has picked up the check on at least one or two meals with Josh over the years. Evidence pending.
Standard Disclaimer:
FSR Wealth Management is a registered investment advisor located in Elmhurst, Illinois. Information and opinions contained in this audio have been arrived at by FSR Wealth advisors. All information herein is for informational purposes and should not be construed as investment advice. It does not constitute an offer, a solicitation or recommendation to purchase any security. FSR is not providing legal, tax, accounting, or financial planning advice in this audio. These views are as of the date of this publication and are subject to change.
Be the First to Know About New Episodes!
We'll email you every Thursday afternoon with details on the new episode! We're also thinking of producing exclusive content just for our podcast email club. You definitely don't want to miss out!
"*" indicates required fields